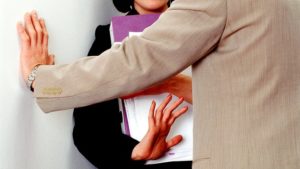 Sexual Harassment in the Workplace: What the Numbers Say
A cultural shift demanding increased accountability for workplace sexual harassment has occurred in our country. Companies must not only understand the legal standards and liabilities related to sexual harassment in the workplace, they must seek to provide a comprehensive climate of awareness and education. A look at polls related to sexual harassment and the growing number of complaints and court cases, reveal the vulnerabilities facing today's organizations.
What do the most recent polls say about sexual harassment in the workplace?
Twenty-two percent of employed women in a late summer 2017 Pew Research Center poll said they had personally experienced sexual harassment at work
Thirty percent of women told Economist/YouGov online pollsters in October 2017 that they had been a victim of sexual harassment at work.
Also in October 2017, in an ABC News/Washington Post poll, 30 percent of women said they had experienced unwanted sexual advances from a man who worked at the same company they did, and 23 percent said they had experienced this from a man who had influence over her work situation.
In November 2017, in an NPR/PBS NewsHour/Marist survey of registered voters, 35 percent of women said they had personally experienced sexual harassment or abuse from someone in their workplace.
Current polls about sexual harassment in general showed the following:
Gallup's late October 2017 poll, 42 percent of women said they had been a victim of sexual harassment
Sixty percent of women in a November Quinnipiac poll of registered voters said they had experienced it, and the poll found almost 90 percent of both male and female voters believe sexual harassment of women is a serious problem.
The NPR/PBS NewsHour/Marist survey revealed some good news: seven out of ten respondents said they believe their companies take sexual harassment very seriously, meaning a combination of strong anti-sexual harassment policies, employee training, engendering a culture of understanding, and severe consequences (firing) for proven violations.
According to the Equal Employment Opportunity Commission (EEOC), the federal agency responsible for investigating charges of job discrimination related to sex in workplaces of 15 or more employees, 67 percent of small businesses do not have sexual harassment policies or training in place. Many small business owners think sexual harassment policies are unnecessary given the size of their business. However, no business is immune from the risk of sexual harassment complaints.
While the motivation for strong sexual harassment policies and practices must stem from a desire to provide work environments promoting human development and growth for all employees, the costly side of dealing with complaints and violations cannot be overlooked. It is reported that top-rated Fox News host Bill O'Reilly's sexual harassment settlement cost him $32 million. Other notable payouts include Catholic Healthcare West's $82 million (potentially the largest judgment in US history for a single victim of workplace sexual harassment), Madison Square Gardens' $11.5 million, and the late Roger Ailes' $20 million.
While these figures represent the high dollar cost of sexual harassment, the human toll of a toxic work environment is unquantifiable. Speakers you Need (SyN) now offers a sexual harassment prevention training course. Designed to enhance a company's comprehensive harassment program, this course boasts a legally-accurate curriculum and aims produce real behavior change linked to fundamental personal values.
SyN is a professional training company headquartered in Kansas City with over 100 subject matter experts positioned throughout North America. For more information about SyN's sexual harassment and other training programs, contact Rocky White at 913.815.1494 or visit http://speakersyouneed.com/