Assemblies  | Workshops | In-Services | Camps
Speakers You Need uses some of the best youth speakers in America to deliver outstanding presentations that meet your needs–guaranteed!
Featured Speaker: Brandon Lee White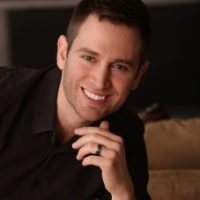 Author

Expert in Leadership Development & Character Building

Spoke in 45 States

Featured on TEDx, TLC, Discovery Health, & FitTV

Highly Rated and Requested
STUCO Leadership
Character Building
Substance Abuse
Teacher In-Service
Mental Health
Bullying Prevention
K-12
In-Service Days
Keynote Assemblies and Workshops
Youth Associations
State Regional and National Conferences
4H

Youth development organization

DECA

Prepares emerging leaders and entrepreneurs in marketing, finance, hospitality, and management in high schools and colleges around the globe.

FBLA

Future Business Leadership of America-Phi Beta Lambda

FCCLA

Family Career and Community Leaders of America

FFA

American youth organization that helps young people develop career, leadership, and life skills.

GEAR UP

Gaining Early Awareness and Readiness for Undergraduate Programs
NASC

National Association of Student Councils

Skills USA

A partnership of students, teachers, and industry working together to ensure America has a skilled workforce.

HOSA

Health Occupations Students of America
A national student organization endorsed by the U.S. Department of Education and the Health Science Education Division of the Association for Career and Technical Education.

BPA

Business Professionals of America
Today's students. Tomorrow's business professionals!

NHS

National Honor Society and National Junior Honor Society are the premier U.S. organizations that recognize outstanding high school and middle school "Honor Students" in areas of scholarship, leadership, service, and character.